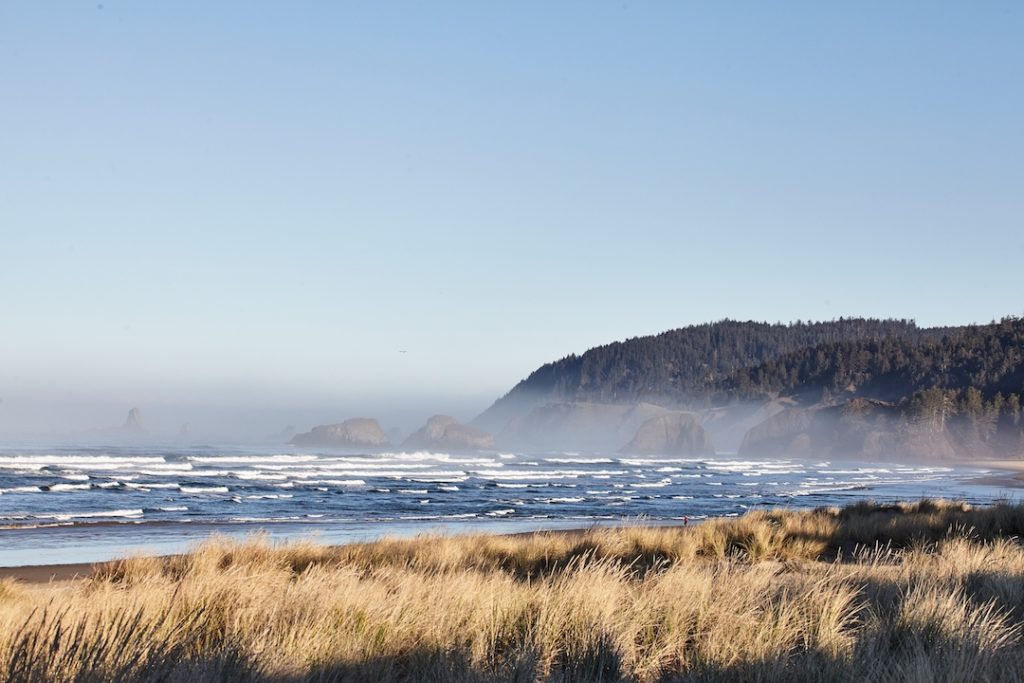 When it comes time to plan an Oregon Coast Road Trip, you'll want to make sure you have the correct map. For starters, the Oregon Coast is highly coveted by many, and rightly so! It's a gorgeous, beautiful, large area with lots of awesome things to see, and things to do – but how can you get from one beautiful spot to the next?
Keep reading to learn everything from the top spots, beaches, attractions, and a packing list!
How to Get From Portland to Astoria
The Oregon Coast Highway (OR-Oregon) is basically a paved route that stretches all along the entire coastline of Oregon – from Portland to the Pacific Ocean.
The highway is actually a divided line, with some portions in Oregon and the other in Washington State. You will want to take the interstates I-5 and I-4, then exit on the left at Grants Pass, and proceed down the road to reach Astoria.
The Astoria area is located on the southern end of the Oregon coast. There are plenty of hotels, lodges, campsites, cabins, and attractions in Astoria, so you really have plenty of options for where to stay during your Oregon Coast road trip.
How to Get From Sitka to Grants Pass
If you live in Grants Pass, Alaska, you will want to take a short drive over to Sitka to visit one of the most visited towns in Grants Pass National Park.
This road trip offers spectacular views of the sea, mountains, sparkling streams, abundant wildlife, historic antique shops, and much more.
When traveling through this area, you will want to take some time to explore the many attractions, like the Samuel H. Boardman Scenic Corridor. 
More Information
Grants Pass is just an hour east of Sitka, and you will find many lodges and campsites are within driving distance of the highway 101 highway.
There are also plenty of excellent bed and breakfast hotels in Sitka that offer scenic views of the countryside.
Your Oregon coast road trip itinerary will continue a little further east, passing through Salmon Bay, which offers gorgeous views of Mount Hood and the Tillamook State Park.
As you near the Tillamook State Park, you will come across an amazing set of cliffs. You can hike along part of the trail or take a boat tour around the bays. Just remember to bring a camera!
When you return to Grants Pass, you will find some roadside attractions that are perfect for outdoor enthusiasts. The highway will pass through a number of towns, such as Mariposa, where you can visit the Glass House Mountains National Reserve, where you will be able to view some of the country's most spectacular scenery.
Other towns along the highway will allow you to enjoy hiking, boating, mountain biking, and other outdoor activities. If you prefer to stay on the highway, you can stop at the popular Tillamook Cheese Festival, which takes place yearly in August.…